>> ORGANISATIONAL CULTURE
Knowing your purpose or reason for existence as an organisation, as well as your values or how you behave as an organisation, are key elements in establishing culture. And establishing culture is critical to the development of your identity and in ensuring that everyone works to the same guiding principles and fully engages with your organisation. To keep teams motivated, they need more than a pay packet – with most us spending more than half our waking hours per week at work, feeling motivated by and supportive of your company culture is important for employee engagement and business success. An organisation's purpose acts as its compass and helps it avoid losing its way. It is not a marketing tool, but rather unlocks the real motivations your organisation was birthed. It plays an integral role in shaping your strategy on an ongoing basis, and helps inform recruitment decisions to keep staff turnover low.
"Do not go where the path may lead, instead go where

there is no path and leave a trail."
Ralph Waldo Emerson

PROGRAMME OUTCOME
You will gain clarity around your purpose and your values, both of which will then inform your strategy and decisions at all levels within your business. You will also be provided with pointers as to how best to use this information to shape your culture.

PROGRAMME CONTENT
A highly interactive workshop to explore and help you discover:
What is your purpose / why do you exist as an organisation

Your core values / how you behave as a business

How you can shape your culture through your purpose and core values
We can also provide inspirational talks in this field.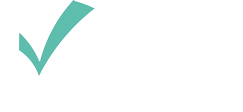 We motivate and empower you and your people  to transform your organisation to achieve your goals, deliver results and maximise success.
CONTACT & INFO
Liz Lugt
Tel: +44 (0) 7739 533 794
London, UK