TESTIMONIES:
"This has been an important exercise for us as it has given us a clearer focus on our goals and has helped us determine what we want to work towards. It has also enabled us to concentrate our attention on what is important to us as a business. Ultimately, it has given us direction."
Mariza Ferreira, Founder, The OT Company on culture exercise
TESTIMONIES:
"Thanks Liz for a brilliant and well-presented workshop! As a team we found the DiSC® style reports and personal histories discussion particularly helpful for building trust and understanding within the team. I would highly recommend this workshop to any team leader who wants to build a cohesive, engaged and efficient team."
Brad Bartlett, Finance Manager, Industry – FMCG, The Five Behaviors of a Cohesive Team™ Programme
TESTIMONIES:
"Liz's content and style is clear, focused, positive and inspiring. It was a very worthwhile session, glad I attended."
Andy Robertson, City and Guilds, Bridging the Gap Workshop
TESTIMONIES:
"I was interested in finding a tool that would help our team grow in self-awareness and understanding of each other on a deeper level so we could work together more effectively.
The DiSC course led by Liz helped us to do just that. We thoroughly enjoyed discovering, learning and sharing our behavioural styles. The profiles and discussions shed light on past experiences, especially in the area of effective communication. This insight is invaluable. Liz your care for us was exceptional and the follow-up tips were very helpful."
Dina Pestana, Every Nation London, Everything DiSC© Team Building Workshop
TESTIMONIES:
"Liz is such a professional. Her in depth knowledge in career development is outstanding. She inspires her audience as well as the people she works with. I have great admiration for her work. It's an honour and great pleasure to work with Liz."
Benny Chindiwo, CEO of Go Figure App, training videos for Continuing Professional Development app
TESTIMONIES:
"
What was really good was the way that the day was broken down into manageable segments with each section flowing from the one that preceded it. Having this simple framework helped everyone to understand where we were going and how each new section built onto the one before.
My lasting impression of the day was firstly, how well the team engaged with Liz's approach (everybody said something) and how, before we knew it, we had 10 A1 pieces of paper hanging on the wall, all with great content that we managed to summarise and condense into something that wasn't management talk, but that actually represented what we are as a business.
What surprised me was Liz's ongoing support into the business to help make sure that the values we all agreed upon cascade into the business at each level. There's still much to do but Movation has certainly helped provide us with both the impetus and support we needed to start the ball rolling. A big thank you to Liz from the team."
Dean Meadows, Director, Shine!®, Purpose and Values exercise
"Liz is a lady of many talents, and it is no surprise to me that she is developing a portfolio career which builds on her strong financial background and introduces mentoring and coaching components. She has a rare ability to use her analytical and diagnostic skills to sum up a situation or issue, and can then interact with others, displaying a clear balance between incisive questioning and manifest empathy. Nowhere is this to be witnessed more when she is acting as a facilitator or interviewer. She does this so well that the focus is always on the other party, in the same way that a good referee in sport is hardly noticed. She can make things flow and then let them continue to flow. She is equipped to encourage, enable and empower others, and clearly enjoys doing so."
SPEAKING | TRAINING | MENTORING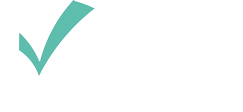 We motivate and empower you and your people  to transform your organisation to achieve your goals, deliver results and maximise success.
CONTACT & INFO
Liz Lugt
Tel: +44 (0) 7739 533 794
London, UK