>> LEADERSHIP DEVELOPMENT
Effective leadership is critical for any organisation to be able to achieve their goals, deliver results and maximise success – especially when aligned with organisational culture.
At Movation Leadership we recognise this link and work with you to develop your leaders at all levels within your organisation.
We tailor all our programmes to suit your objectives, your people, your culture and your budget.
If you think you're leading and no-one

is following you, then you're only taking a walk.
Afghan proverb

PROGRAMME OUTCOME
Using and adapting the Everything DiSC Work of Leaders® Training Programme, we help leaders to be able to:
Craft a vision,
Build alignment,
Champion
Your leaders will come away with a personalised strategy for leadership success based on these fundamental leadership responsibilities.
It is suitable for all leaders in any industry, regardless of their level of experience.

PROGRAMME CONTENT
An online leadership development assessment tool that:
Describes your personal leadership style in detail.

Gives insight into your leadership strengths.

Provides tips for improving your leadership.

Provides the framework for a customised leadership development action plan.

Defines Vision, Alignment and Execution as it relates to effective leadership.
The assessment is completed by each workshop participant prior to and forms the basis for the workshops that follow.
A facilitated workshop ( 1 day) :
A highly interactive workshop that includes a number of individual and group exercises. The objective of this workshop is to identify gaps in each leader's strengths and capabilities and to enhance and improve their leadership effectiveness.
One-to-one mentoring:
The workshop is followed up with one-to-one and small group mentoring sessions to embed learning and bring lasting change.
We can also provide inspirational talks in this field.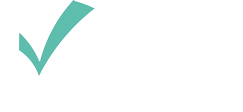 We motivate and empower you and your people  to transform your organisation to achieve your goals, deliver results and maximise success.
CONTACT & INFO
Liz Lugt
Tel: +44 (0) 7739 533 794
London, UK